E-cigarette companies are actively attracting young people to try vaping by using various marketing tactics. Canadian vaping suppliers promoting their products on traditional media, such as radio and television, they also go where the young people are, such as recreational events and venues, retail shops, and the internet.
It's hard to doubt the marketing ploys because, to date, e-cigarette enjoy the spotlight of being among the most known tobacco products among the younger generation.
Good Vaping Marketing Ploys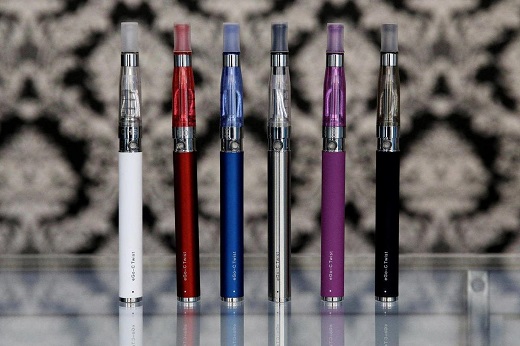 With too many ideas, events, and distractions that surround them, here are the top 4 marketing schemes that e-cigarette companies employ in getting the attention of the youth:
Add more flavors
The vaping companies do not only add flavors they know the young people would like, but they also pack the products in ways appealing to them. This scheme had alerted the Federal Trade Commission and the FDA in 2018. They went after companies involved in marketing their products like food items that looked attractive, specifically to young people.
According to studies, around 43 percent of middle school to high school youth said they were lured to try e-cigarettes due to their appealing flavors. E-cigarette makers took advantage of a loophole in the law enforced in 2009 that banned flavors appealing to young people in cigarettes, with menthol as an exception. They began offering vapes in attractive packaging and flavors, including gummi bear and cotton candy.
Sponsor events where young people frequent
The e-cigarette companies sponsored events and music festivals, where most of the attendees were young people. Some of the companies that invested in this tactic include the Music in Film Summit that JUUL sponsored at the Sundance Film Festival held in 2018 in Utah, the Sasquatch! Music Festival sponsored by blu eCigs in 2013, and many more.
They get their products out there – complete with photo booths with banners and props, charging stations, and vaping lounges with surprise guests. All these efforts paid off without criticisms from those who are not in favor of the youth using vapes or being exposed to the product at their age.
Make their products trend on social media
If you are a heavy user of social media platforms, you would know how hard it is to miss the sponsored ads from various e-cigarette brands. For one, JUUL allotted more than $1 million in 2015 to create a buzz at platforms, including YouTube, Instagram, and Twitter. The company focused on how its products are associated with sex appeal, freedom, relaxation, and having fun.
Provide scholarships
While many vape producers admit that their target market is adults, specifically those trying to quit smoking, many of their ads and marketing tactics prove otherwise. Some companies sponsor essay writing competitions for students with scholarships that range from $200 to $5000 as prizes. They make the contestants write about the possible benefits of using vapes or how e-cigarettes minimize the adverse effects of smoking.
Final Words
Excellent marketing means excellent business. If you are still young to try these products, think hard about their pros and cons before giving them a try.